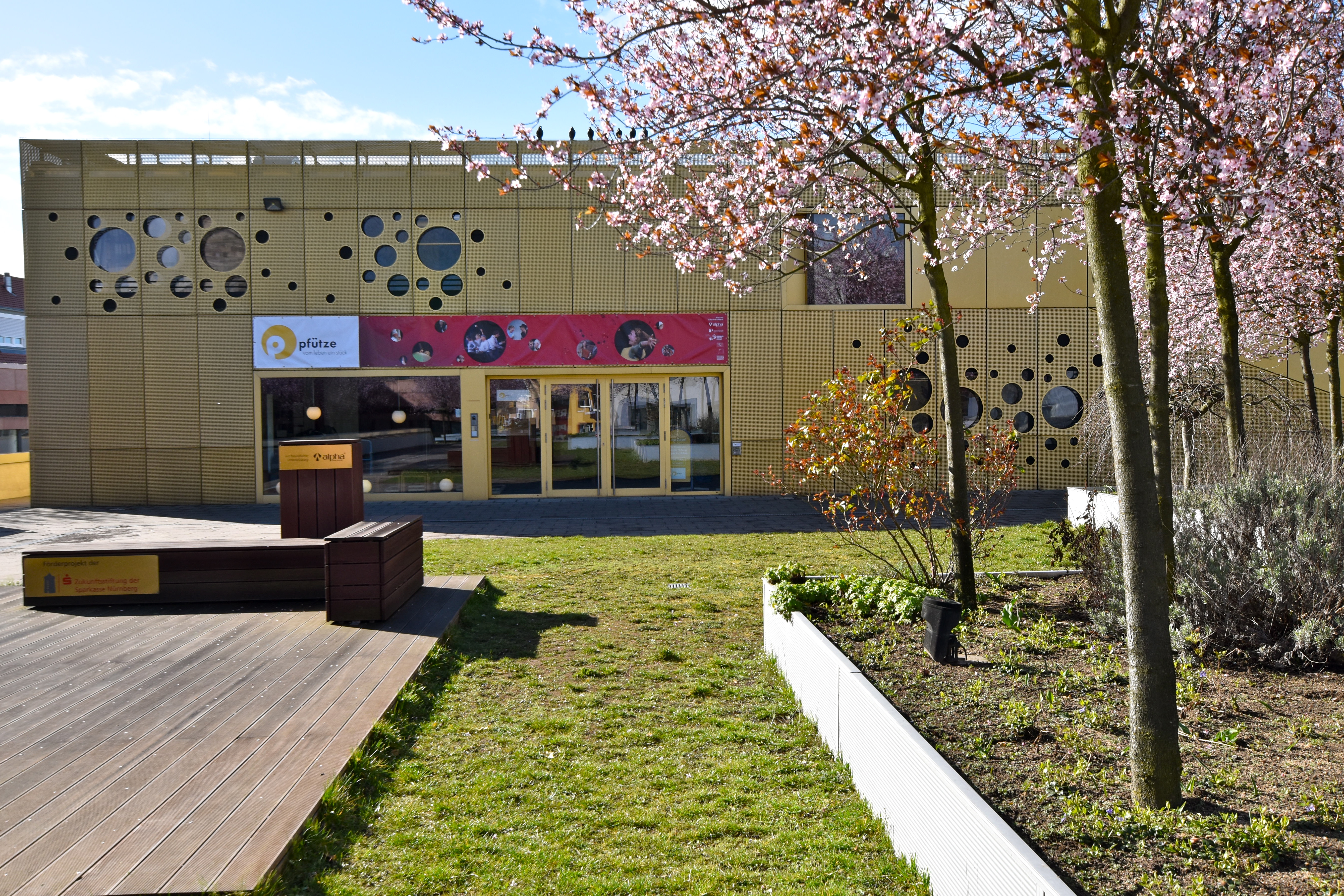 The plays at theatre Pfütze tell stories about life. They open the doors to fantasy, leave space for your own imagination and encourage the audience to take charge of their own lives.
The programme comprises drama and the musical theatre "jungeMET" which people of all ages enjoy.
Theatre Pfütze also offers theatre classes and workshops for children and teenagers.
How to get there
U2/U3/Tram 8/ Bus 36: Rathenauplatz
Theatre ticket = ticket for public transport
Admission
Admission for plays without  / with a break:

Adults: 13,- / 14,- €

Everyone up to the age of 18: 7,50 / 8,50 €

Reduced (students): 10,- / 11,- €

Family ticket: Adults pay the reduced price, children the children's price
Pfütze-Day: 6,50 / 7,- € for everyone!
Discount with Nürnberg-Pass:

Pfütze theatre: children 6,- € and adults  7,-€

Pfütze jungeMET: free admission