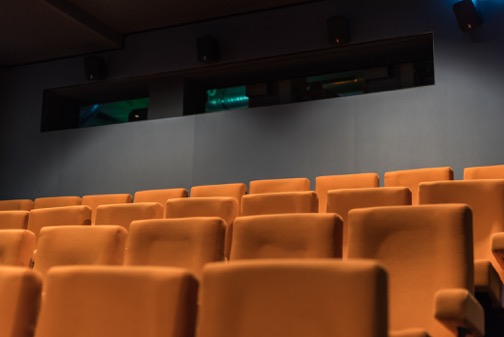 The Filmhaus is a cinema of the city of Nuremberg and part of the KunstKulturQuartier (K4). It is particularly known for its sophisticated, versatile and varied programme. Apart from two screens, the FilmhausKino and the KommKino, there's the Filmhaus-Café. Beside international premieres far off the mainstream, the Cine International shows foreign language films from different countries  in original version with German subtitles every month. In addition, there are regular film series with a different special focus. Often film-makers (such as directors or  screen writers) are invited as guests. Every month there is also a selection of children's films in the children's cinema for the small film enthusiasts. The Filmhaus also hosts different film festivals such as the International Human Rights Film Festival.
A particularly nice film series is the ARABIC CULTURE CLOUD that shows  classics of Arabic film history but also new developments in politics, culture and religion of the Middle East in original version.
On one Monday of the month there is also the film series "Kino kommt an!". They show Arabic, Ethiopian and German films. After the film there's time to talk and exchange ideas. There's an Arabic translator and free admission for refugees.
Address
Filmhaus Nürnberg

Königstraße 93

90402 Nürnberg

Tel.: 0911-2317340

/www.kunstkulturquartier.de/filmhaus
How to get there
U/Tram/Bus: Hauptbahnhof
Opening hours
Filmhaus-Café and box office: 10am -12am
Admission
Adults: 7,- €

With Nürnberg-Pass: 4,50 €

Children's cinema: 3,50 €